These are B Grade oak posts. Many of them have serious defects and are not returnable. It is an economical solution for ground stabilisation, large retaining wall projects, agricultural fencing, and other projects not requiring more refined timber.
- Dimensions: 75 x 75 x 2400 (mm).
- 100% Oak Timber.
- Shipping calculated at checkout.
- We use our own crane-equipped trucks and perform delivery within 5-15 working days.
- Landscaping oak is sold "green," and as such, it requires specific joining techniques to manage movement in situ. If you are unsure, please consult a professional green oak joiner.
Crane Delivery Available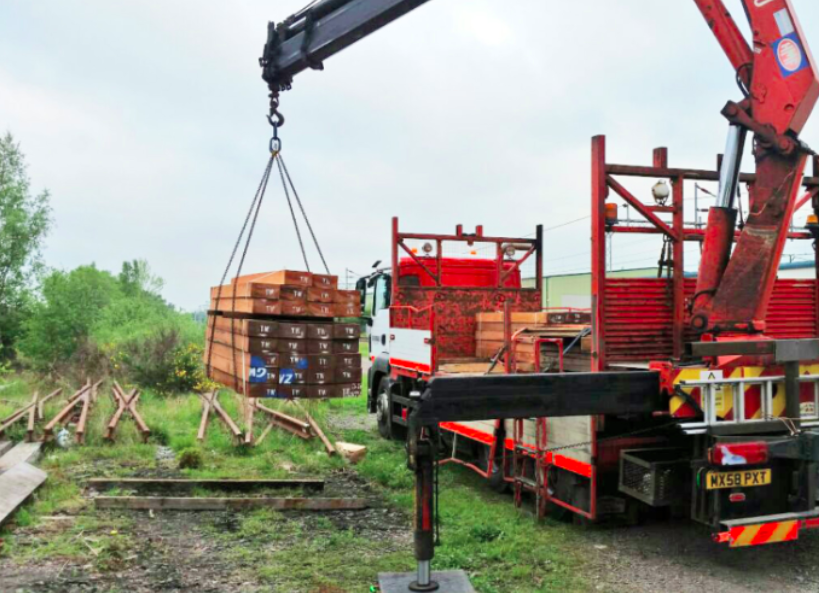 How is delivery with a Crane-Equipped Vehicle made?
A truck equipped with a crane, or "Hiab," as they are sometimes referred to, has a mechanical lifting device that we use to offload Oak Sleepers. Timber is tied to "slings," which allow us to place the bundles of timber on or as close to your property as possible.
Please note that this is an 18-tonne vehicle - we cannot get down very narrow lanes (less than 5m wide) or space with no room to turn the truck around. We will not lift over parked cars or in any situation that compromises safety. If in doubt, please call to discuss.
View all delivery details HERE.
---