Sawmill cut but can be planed and sanded for a smoother finish.
- Dimensions: 100 x 100 x 2400 (mm)
- 100% Oak timber.
- Crosscuts available to order at £3.00 per cut.
- Shipping calculated at checkout.
- We use our own crane-equipped trucks and perform delivery within 5-15 working days..
Please note that these sleepers are Landscaping Grade and will have splits, knots, bark, and may deviate from the specified measurements. Only in exceptional circumstances will we replace or refund delivered stock.
Oak does not require anti-rot treatment as it is highly resilient to weather and rain. Please note that our 100 x 100 mm fence posts are untreated and are safe for children to touch.
Crane Delivery Available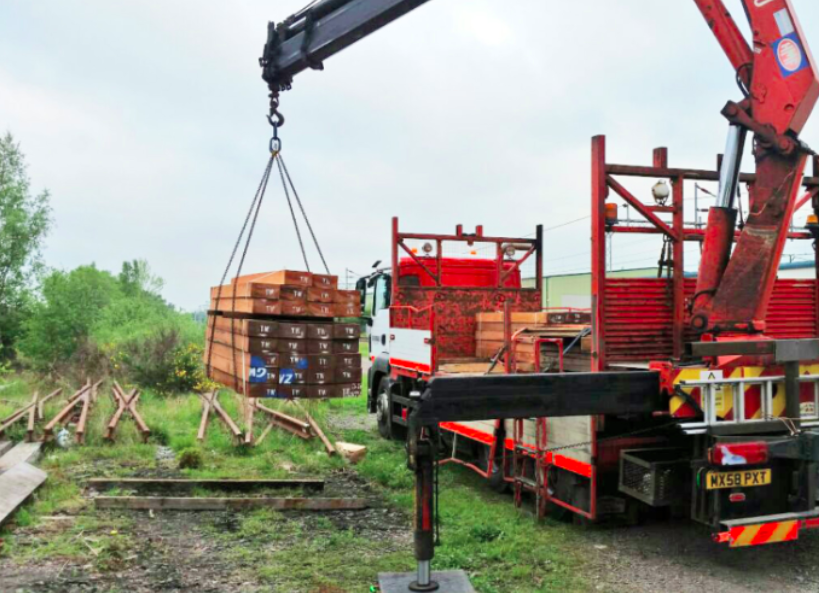 How is delivery with a Crane-Equipped Vehicle made?
A truck equipped with a crane, or "Hiab", as they ware sometimes referred to, has a mechanical lifting device that we use to offload Oak Sleepers. Timber is tied to "slings", which allow us to place the bundles of timber on or as close to your property as possible.
Please note that this is an 18-tonne vehicle - we cannot get down very narrow lanes (less than 5m wide) or space with no room to turn the truck around. We will not lift over parked cars or in any situation that compromises safety. If in doubt, please call to discuss.
View all delivery details, HERE.
---